What if you suddenly discovered that you were not who you thought you were—that your true family history had been hidden from you since birth? What if the truth about your origins would cause others to despise you? What if the man who had arranged the deception was seriously ill and needed your help? What if you were a slave and that man held your life in his hands—and you his?
These are some of the questions that are explored in the first two volumes of the new historical trilogy, A Slave's Story. The story centers on a young slave named Marcus who manages the business affairs of a wealthy Roman aristocrat in first century Asia Minor whose prolonged illness drives both men into a desperate quest for healing. The experiences of ordinary people in the Roman provinces come to life in this engaging narrative by an expert on the social and religious history of the Greco-Roman world.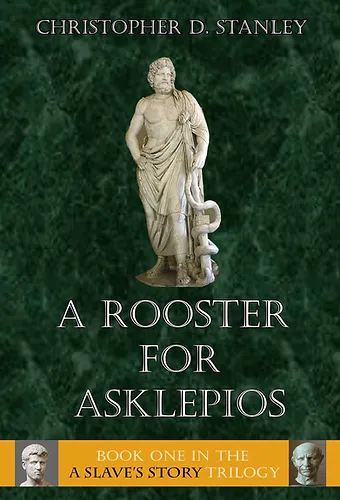 Now Available in paperback, ebook, & audio versions--see links on home page
Marcus, a slave in the household of Lucius Coelius Felix, enjoys a better life than most slaves (and many free citizens) as the secretary and accountant of a wealthy aristocrat. His master is rising in the civic life of the Roman colony of Antioch-near-Pisidia (central Turkey), and his responsibilities and income are growing as well. If this continues, he could soon earn enough to buy his freedom, set up a small business, and even marry.
​
Then misfortune strikes, and his master falls into a deep depression that is exacerbated by a nagging illness that his physician is unable to cure. The future looks bleak until the physician receives a dream from the healing god Asklepios calling Lucius to travel hundreds of miles across western Asia Minor to his sanctuary at Pergamon for treatment and, he hopes, a cure.
Accompanied by Marcus and his new wife Selena, Lucius embarks on a long and eventful journey in which both master and slave encounter people and ideas that challenge long-held beliefs about themselves, their society, and the world around them. Values are questioned, loyalties tested, and identities transformed in a story that brings to life a corner of the Roman empire that has been neglected by previous storytellers.
LISTEN TO FIVE-MINUTE SAMPLE FROM AUDIBLE VERSION (MP3)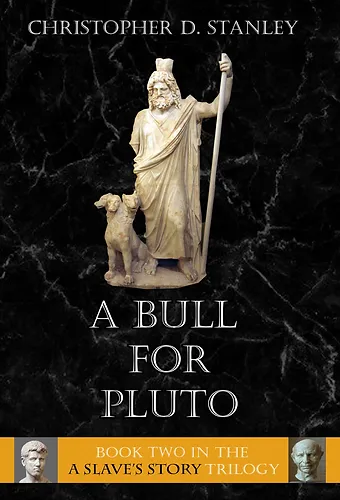 Now Available in paperback, ebook, & audio versions--see links on home page
After a lengthy and eventful stay at the sanctuary of Asklepios in Pergamon, the time has come for Lucius and Marcus to return to Antioch. Selena had been sent home earlier when Lucius learned that she was pregnant, and the impending arrival of the winter snows could soon make it impossible for them to reach their destination before the child is born.
​
To Marcus's surprise, Lucius announces that he plans to stop for a while in Hierapolis to bask in the healing waters of the city's renowned hot springs. Here Marcus meets a young woman named Miriam who challenges him to embrace his long-hidden Jewish ancestry. Marcus is torn between his budding love for Miriam and the cost of heeding her advice.
​
A tragic decision by Lucius seals their fate, as their full attention must now be devoted to preserving Lucius's life. They reach Antioch in time to learn that Lucius's son Gaius has failed miserably in his management of the household while his father was away. If Lucius should die, Marcus, Selena, and her unborn child will be at the mercy of this tyrant. To fend off this danger, Lucius must tell Marcus the full truth about his past, a truth that will ensure Marcus's future at the cost of his master's honor. Can he bring himself to act before his inevitable end?
LISTEN TO FIVE-MINUTE SAMPLE FROM AUDIBLE VERSION (MP3)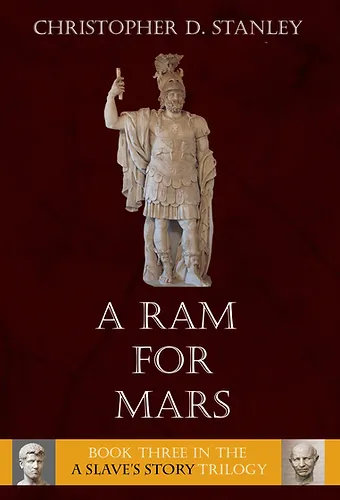 Marcus and Miriam arrive in Palestine buoyed by hopes of finding Marcus's long-lost mother and starting a new life together. But they soon discover that the land is seething with social and political unrest, with anti-Roman parties in the ascendancy. This is especially evident in Galilee, the birthplace of Marcus's mother, where guerrilla bands have gained broad support from the populace and revolt is in the air.
​
Marcus, who grew up in a Roman colony and owes his present prosperity to a Roman master, finds these anti-Roman sentiments inexplicable. His perplexity increases when he discovers that members of his own family are actively involved in the resistance. His position is already precarious as a recently-arrived foreigner who speaks fluent Greek, but his repeated efforts to justify Roman rule while promoting the cause of peace make him a pariah to many.
​
As war looms on the horizon, Marcus is torn between loyalty to the world in which he was nurtured and the need to secure a place for himself and his family in this new land that he barely understands. The outbreak of revolt in Jerusalem and the arrival of an untested priest to lead the Galilean resistance push him to the breaking point. What should he do?