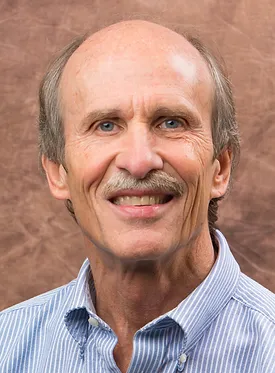 CHRISTOPHER D. STANLEY is a social and religious historian who studies and writes about early Christianity and the Greco-Roman world. He recently retired as a professor at St. Bonaventure University in western New York. He has written or edited six books and dozens of professional articles on early Christian texts and history and presents papers regularly at conferences around the world. The trilogy A Slave's Story, which grew out of his historical research on first-century Asia Minor, is his first work of fiction. He continues to write for the academic world as well, including a recently finished book on sickness and healing in the Greco-Roman world that explores some of the history behind this trilogy
Click on the "Play" arrow below to hear Dr. Stanley talk about the history behind his A Slave's Story trilogy in an interview with Colin Mustful of the "History through Fiction" podcast.
Below is another great podcast interview that Dr. Stanley did with Rich Ferreira, general manager of GTI Tours, talking about why he wrote these books and how they might help readers to better  understand the world in which Christianity arose and spread.